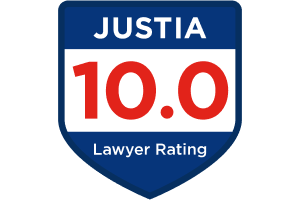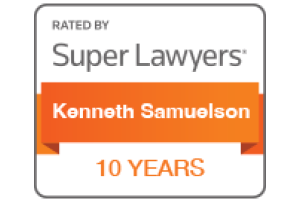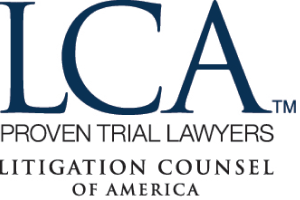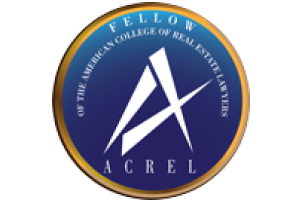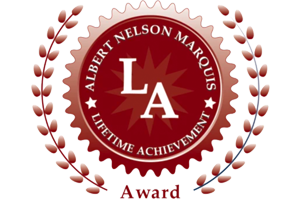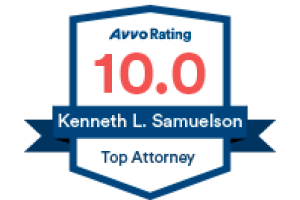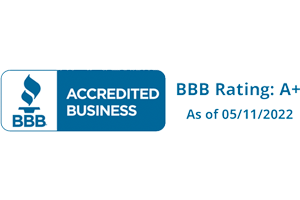 DC, Maryland and Virginia Based Law Firm Handling Commercial Real Estate and Technology Transactions, Bankruptcies, and Related Litigation
Winston Churchill once said: "A pessimist sees the difficulty in every opportunity; an optimist sees the opportunity in every difficulty." We try to be both the pessimist and the optimist, and to take advantage of Ken's big law firm experience, to provide our clients with the legal pros and cons involved from all sides.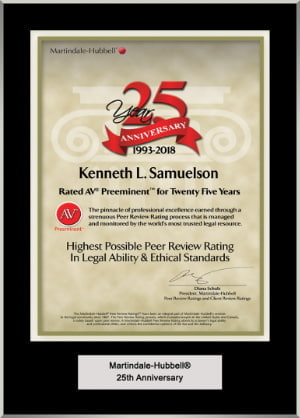 ---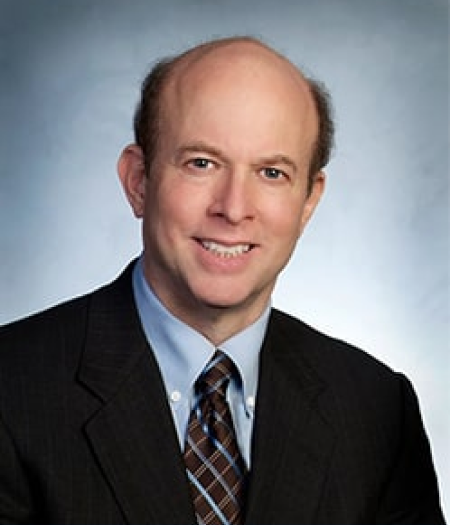 Samuelson Law at a Glance
Samuelson Law is a b2b boutique law firm that focuses upon handling commercial real estate and technology transactions, business bankruptcies, and related litigation. Its niche is combining its practice areas to restructure distressed commercial real estate and LLC's, including workouts, recapitalizations, bankruptcies, sale-leasebacks, and "business divorces" and other types of business break-ups and dissolutions, including handling any litigation associated therewith. Consequently, this firm is particularly sensitive, to such possibilities, when it structures the parties' relationships and transactions.
This firm's real estate and bankruptcy work includes (a) in the good times – acquisitions, joint development agreements and easements, leases (including air rights, ground, interior space, tower, rooftop, and governmental leases), subleases and licenses, and financing structures; and (b) in the bad times – business or commercial workouts, foreclosures, landlord/tenant renegotiations and evictions, bankruptcies (including single asset real estate, small business reorganization act, Subchapter V, and other Chapter 11's), financial restructurings (such as sale-leasebacks), and LLC member disputes. Its clients are primarily real estate developers, small businesses (including franchisees), investors, non-profits, embassies and commercial real estate lenders.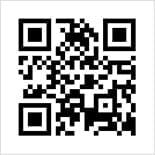 This firm's technology work includes forming LLCs and negotiating joint development, teaming, subcontract, licensing, employment, non-compete, confidentiality, and outsourcing. Our Pentagon City/Crystal City contact enables this firm to better serve the massive development we expect from Amazon HQ2 at National Landing. That and this firm's long-time presence in Montgomery County's I-270 tech corridor (a/k/a DNA Alley) make this firm readily available to the bio- and other tech communities.
Its philosophy is to try to resolve such bankruptcies and disputes, as much as possible, amicably through negotiations, from a long-term planning point of view. However, Ken Samuelson was an Assistant Attorney General. This firm litigates as and when necessary and appropriate whenever such negotiations fail.
Its founder, Ken Samuelson, is admitted to practice in DC, MD, NY, and VA; before the following U.S. District Courts and Bankruptcy Courts: DC, MD, and Eastern District of Virginia; and before the Bankruptcy Court of the Western District of Virginia.
Ken has over 30 years of experience as lead counsel, including representing various Fortune 500 companies and government agencies, as well as start-ups and small businesses.
Ken has been elected to various professional honor societies and councils, and received several professional designations, as shown by the badges on this website and in Who's Who in American Law. He was a member of the governing Council of the Real Property, Probate and Trust Law Section, of the American Bar Association, and Co-chair of its Technology Committee, for years. He has authored numerous articles and presented numerous programs, including before the Harvard Business School Club of Washington, D.C., the American Inns of Court, and the American Bar Association. Ken's latest presentation was a discussion of "Certain Pretrial Motions" before the Litigation Counsel of America, in November 2018, at the Harvard Club of New York City.
Samuelson Law is a virtual, networked law firm, which means that (a) EACH OF ITS ADDRESSES IS ONLY A MAIL BOX, AND ALL WORK IS PERFORMED AT A HOME/OFFICE OR IN CONTRACT OFFICE SPACE; and (b) it teams with colleagues from other law firms (most of whom are or were similarly-situated former partners of large law firms) with whom Ken has worked over the years, when and as needed for depth or specialization.
Ken has been rated "AV Preeminent" (the highest rating) by Martindale-Hubbell for at least each of the last 25 years and 10.0 (the highest rating) by AVVO for at least each of the last 10 years, and has been listed in "Super Lawyers" in each of the last 10 years.
Samuelson Law handles certain matters on a fixed fee or partially contingent fee basis, and accepts VISA and MasterCard and via PayPal.
Experience:
Examples of Transactions and Litigation Ken Handled as the Lead Counsel.
Ken successfully handled, as lead counsel, numerous commercial real estate transactions, bankruptcies, and related litigation. Among the more notable ones are:
1. Commercial Real Estate Foreclosures, Evictions and Workouts
Ken took over, from other counsel, a foreclosure defense, of a condominium building, at a time when (a) the client/debtor's voluntary bankruptcy petition had been dismissed; and (b) the lender's civil suit, against the client and its principal personally as guarantor, had been lost on all liability issues. Ken was able to get the bankruptcy re-instated and obtain a favorable settlement of the civil suit.
Foreclosure, as local counsel for a major national bank, of a condominium complex securing a $100,000,000+ loan. The result was that the borrower refinanced to pay-off Ken's client.
Foreclosure, for another major national bank, of a large undeveloped parcel of land. That resulted in that bank's purchase of that property, through a subsidiary, for $10,700,000.
Foreclosure, of the sublease, of the retail floors and annex of a large historic building, owned by the U.S. Government, in Washington, D.C. Ken's client was a major national bank, The work included addressing the construction and tenant issues involved, restructuring the master lease therefor with the U.S. Government, and an assignment, of that lease, to a subsidiary of Ken's client.
Sale, of a hotel, for $17,100,000, on the eve of bankruptcy, including fighting-off mechanics liens and distribution claims.
Purchase, in a contested bankruptcy proceeding, of an internet service provider's system and contracts, including 20 stations across the country.
Purchase, of an office building, at a foreclosure sale.
Foreclosure of a medical office building, including getting multiple bankruptcy filings, by the mortgagee and by its principal, dismissed.
Termination of 3 U.S. Government leases, totaling 443,214 square feet, for a tenant, with a possible releasing after the reconstruction was complete.
Workouts of various commercial loans, including one, for a major national bank, of a major residential subdivision in a mixed-use complex.
Negotiation of agreements, for a developer, with multiple tenants, to vacate an entire major office building for redevelopment.
Eviction defenses of numerous commercial tenants.
2. Structurings and Restructurings of Commercial Real Estate Entities
Negotiation of 2 complex LLC operating agreements, for a large restaurant franchisee, with a large financier, which has resulted in the acquisition and development of numerous restaurants in various states.
Buy-outs, of a large number of limited partners. to resolve disputes in 4 limited partnerships.
Buy-out, of the general partner, for the headquarters office buildings, and surrounding golf course, of a publicly held company.
3. Acquisitions and Sales
Portfolio sale, of over 163 foreclosed properties, for a total of over $360,000,000, for a U.S. Government agency; and take-back institutional financing for approximately 80 of those properties; including (a) drafting bidding procedures and packages for auctions; (b) helping that agency find ways of resolving numerous inter-departmental conflicts, and to comply with various complex, and often contradictory, regulations; and (c) resolving the various land use, environmental, and other problems that had led to the failure of those properties.
Purchase of a portfolio of 15 fee and leasehold restaurants, in various states, for over $29,000,000.
Ken took over, from other counsel, a proposed acquisition, of a warehouse, from a national developer, at a time when, according to the seller's counsel, the transaction was on "life support". Ken successfully negotiated the purchase of the property for his client.
Lobbying, for a developer, to change the County transfer tax laws, to exempt a transfer, of large acreage, to a planned unit development, thereby making the project feasible.
Acquisitions, ground leases, space leases, construction contracts, and CC&Rs and other development agreements, for a retailer, for its 80,000 square foot retail stores and shopping centers.
Purchases and like-kind exchanges, for a Fortune 500 company, of over 40 office and warehouse buildings.
Sales of 125 cellular tower sites, for a Fortune 500 company, including to a publicly-traded buyer; and handling various land use issues associated with those sites.
Land sales and CC&Rs, for a Fortune 500 company, for its development of an office park.
Local real estate counsel, for a Fortune 500 company, in a regional divestiture.
Contract, for a Fortune 500 company, for the acquisition of 2 golf courses to develop for a mixed-use residential, retail, and office subdivision.
Negotiation of contracts of sale and development agreement, with the Washington Metropolitan Area Transit Authority, for the development of a regional mall, hotels and apartment complexes at 2 of its major metro-rail stations.
Contract for the purchase of land for the development of a resort hotel, signature golf course, marina and residential complex;
2 contracts, for the acquisitions of land, for a national developer, for development as apartment complexes, including negotiating storm water sharing agreements therefor..
Up-REIT of 6 apartment projects.
Agreement, with a name golf course designer, for the development of a signature golf course in the middle of Ken's client's residential subdivision.
Sale of a package of 7 retail outlets.
Sales and purchases of 2 hotels, including handling the liquor license and sales tax issues associated therewith.
Sale of 2 apartment complexes for a national developer.
Sale, of a large headquarters and school building, for a non-profit.
Amendment to contract, for a foreign country, for the acquisition of the property upon which to develop an embassy. Acquisition, by another foreign country, of a large ambassador's residence. Including analyses of sovereign immunities issues.
Numerous agreements, with governmental agencies, providing local hiring and other benefits in connection with various land-use approvals.
4. Financings
Various commercial refinancings, including one in which, by restructuring the proposed loan, Ken saved his client, the borrower, almost $600,000 in State and local transfer and recordation taxes.
Reviewed the loan documents and issued, as local counsel, attorney's opinions for numerous large acquisition and construction financings (a) many of which included addressing land use approvals and environmental complications; and (b) one of which was a Fannie Mae opinion for a loan, of $213,000,000, secured by 10 apartment complexes in 5 states.
Representing the borrowers in the issuance of municipal bonds, in the District of Columbia and in Maryland, for (a) the development of a warehouse/distribution center, (b) the acquisition of computer equipment for a college, and (c) the refinancing of a large office building.
Various refinancings, of U.S. properties, for a bank lending to foreign governments for embassies buildings in the U.S., including dealing with sovereign immunity issues.
5. Construction Contracts
Construction contract for the development of an $880,000,000 inner-city rail line with office buildings, hotels and other real estate projects at each station.
Construction contract, for the development of a series of mini-hospitals, totaling more than $49,000,000.
Construction contracts, for the development resort communities, totaling more than $1,700,000,000.
6. Leases
Over 20 ground leases, for a publicly-traded retailer, for the construction and operation of its 80,000 square foot big-box stores\,
Over 40 ground and space leases for a large retail franchisee.
Synthetic lease for a Fortune 500 company.
Participating ground lease, for a Fortune 500 company, for a 300,000+ square foot office building.
Leases, for a national developer, with agencies of the U.S. Government and the State of Maryland.
Lease-outs of shopping centers, for developers, including leases to national retailers.
Warehouse, office and retail space leases for a large non-profit.
Lease amendments for a sovereign entity as the owner of an office building.
Leases for various landlords and tenants, including for one of my former law firms and one for a large accounting firm.
Various subleases.
7. Tech Agreements
Outsourcing, teaming, licensing, employment, non-compete, confidentiality, subcontracts, facilities sharing, joint venture, consulting, buy-out and other agreements for various start-ups and officers, directors and other key employees.
Termination of antenna lease, on a tower, for a Fortune 500 company.
8. As an Assistant Attorney General
Civil rights lawsuit against the State of Maryland.
An employee discharge protest.
Numerous administrative hearings representing, or before, agencies of the State of Maryland, including high-publicity cases involving the payments of kickbacks by architects and engineers to a County official.
Numerous court appeals of agency decisions.
Drafting regulations for those agencies.
Representing a Maryland state agency in hearings, before a State Legislative committee, over a complaint, stemming from newspaper publicity, over a proposed bank branch.
NOTE: The results in each case or transaction depend upon a variety of factors unique to the case or transaction. The results described above do not guaranty or predict a similar result in any future case or transaction undertaken by this law firm, whether or not such future case or transaction is similar to the cases and transactions described above.
Finally, a word about our fees: Budgets, and fears of signing-on to become liable for unknowable amounts of attorneys' fees, have caused many clients to want fixed or partially contingent fee structures. Samuelson Law has had enough experience handling transactions and cases to enable it to predict the likely amounts of fees in various instances and for it to share in the risks involved. Therefore, Samuelson Law is able to enter into such fee structures in various transactions and cases.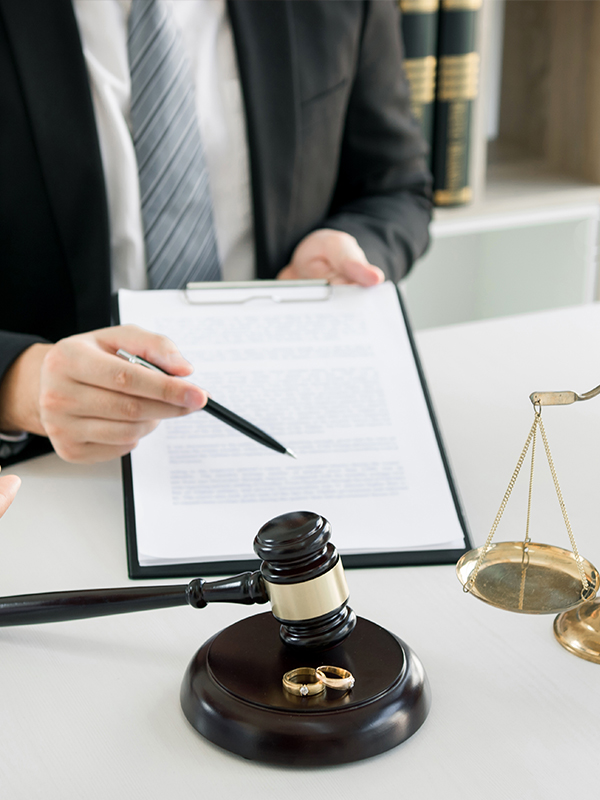 Contact Us

We're Here to Help You

Fill out the form or call us at 202-991-8800 to schedule your consultation.